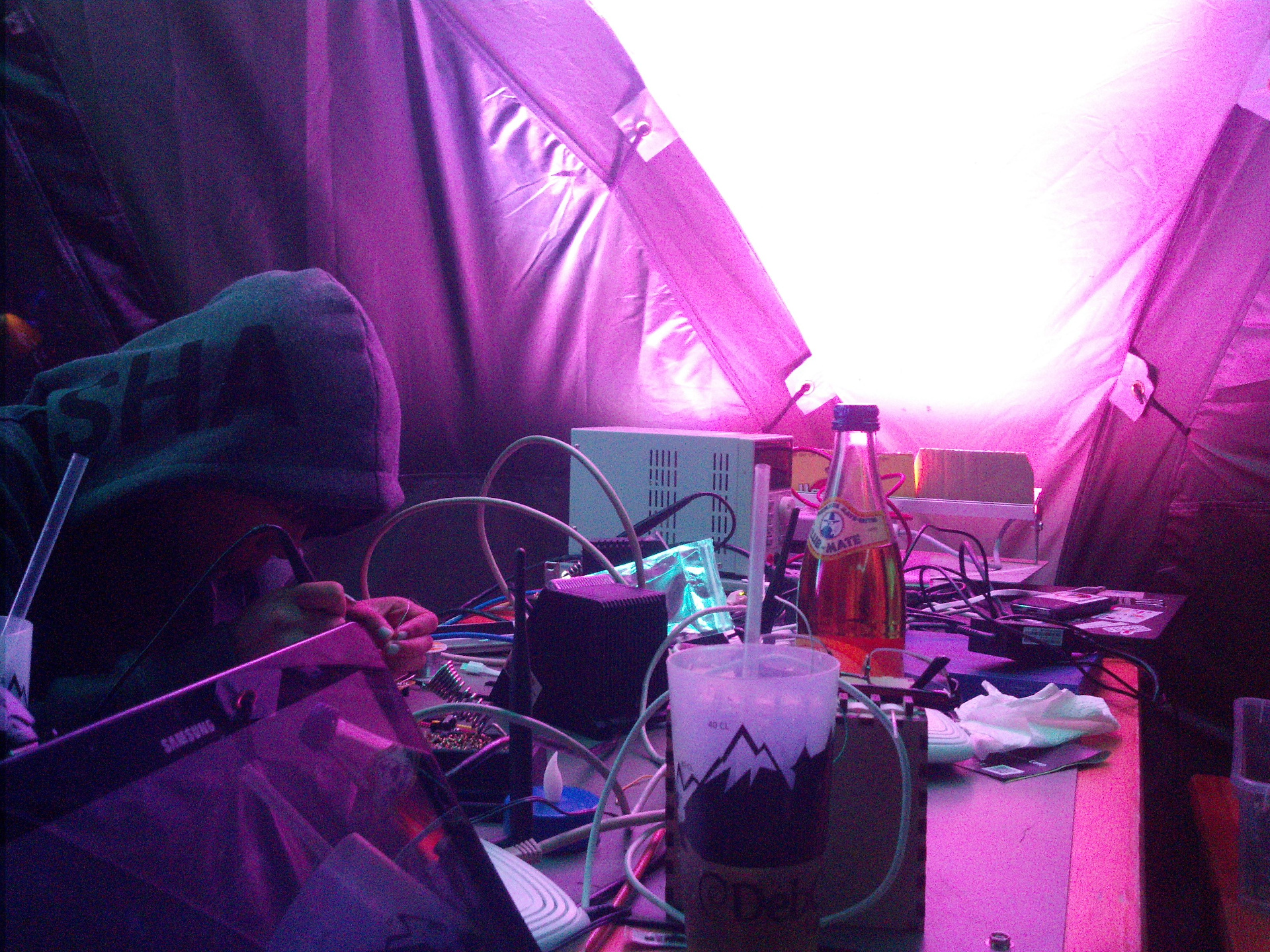 This year the annual European Hacker camping event took place in the Netherlands. I have been there together with 12 fellow people from my hackerspace and we had fun again. This time we came better prepared than at the last German CCC camp (2015), which was a good thing since we had a lot more rain.
We had a nice time with a wired dual GBit ethernet internet connection to our village, decent power supply, a big tent with benches and tables for day activities, a few fridges and lots of food. I did a bit of radio hacking using different SDR devices, tried to locate an interesting FM transmitter (which turned out to be the village next to us) and worked a bit on the Droid 4. Also I almost finished my PCB design required for attaching a Droid 4 to a LAVA instance, so that it can be added to kernelci.org. All in all I was more productive than anticipated :)
While my overall rating is not as good as the one for the CCCamp in 2015 (more sun, prettier location), it was nice an I plan to participate the next camp in the Netherlands. It's a bit of a pity though, that the big European hacker camps tend to clash with the annual Debian conference.
– Sebastian